WHAT HAPPENS DURING A VEIN TREATMENT CONSULT?
YOUR CONSULTATION WITH A VEIN SPECIALIST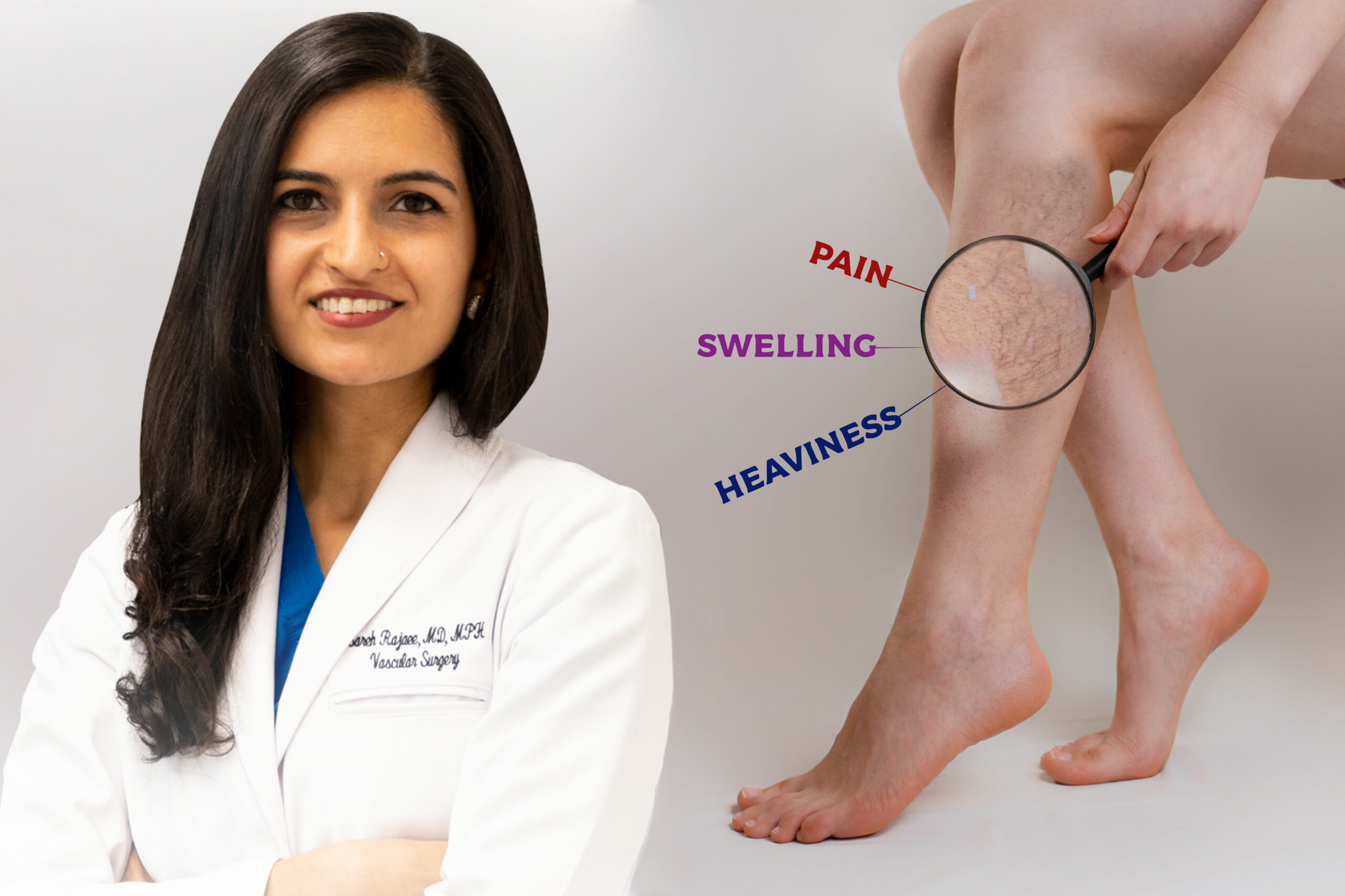 A consultation with a vein treatment specialist is key to establish whether your varicose and spider veins treatment is considered "medically necessary" or a cosmetic problem. When vein treatment is considered "medically necessary," insurance is likely to cover your vein treatment. Your vein specialist will have the final call on this.
Table of Contents
Consulting With A Vein Specialist About Varicose Veins
1. What To Bring To Your First Consultation
It is typically advised to arrive at least 15 minutes earlier to your vein treatment consultation. This will allow you to complete any new patient forms. We also encourage you to wear a comfortable outfit that allows your vein doctor to evaluate the veins on your legs. Most vein centers will also provide you with disposable shorts in case you need them. Some additional items you should bring with you are:
2. Evaluation & Diagnosis By Your Vein Specialist
During your first vein treatment consultation, your vein specialist will begin by discussing your medical history. Once they have a clear understanding of your medical background, your vein specialist will want to proceed with a full evaluation of your legs and the condition of your spider and varicose veins. Take this opportunity to discuss all of your vein symptoms ; if you are experiencing any leg pain, swelling or cramping, among other vein disease symptoms, now is the time to mention it to your vein specialist. Lastly, your vein specialist will determine whether you need a follow-up appointment for an ultrasound exam. An ultrasound exam will be key to prove to your insurance company that your vein treatment is indeed "medically necessary."
3. Customizing A Personalized Treatment Plan
Your vein specialist will work with you to customize a vein treatment plan that meets all of your goals and expectations. Most vein treatments nowadays are minimally-invasive and require zero downtime.
4. Learn About Insurance Coverage
Once your vein treatment consultation is over, you will meet with an insurance specialist that will help you navigate your insurance policies to find out what is covered under your plan. You will also have the opportunity to learn about other payment options or plans available to you.
You won't have to commit to any treatments before having a complete breakdown of your insurance coverage. There will be no surprise bills or hidden costs. Make sure you ask the insurance specialist any questions you may have prior to any treatment.
Find the Best Vein Specialists Near You
Get the Best Vein Treatment
from Top-Rated Vein Specialists