THE BEST VEIN SPECIALISTS IN NEW YORK
THE BEST VEIN SPECIALISTS
in the state of
NEW YORK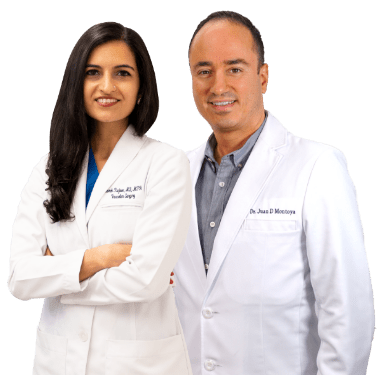 Choosing the right vein treatment specialist is probably the most important decision in your vein treatment journey. We know looking for the best vein treatment specialist in New York can be overwhelming at times as well., mainly because of the density of vein doctos in the overall state. 
How do you know you're choosing the right vein specialist? Like any other industry, the medical industry has its fair share of fast-talking doctors, high-pressure tactics, and inflated performance claims. So, we created an honest list of the best vein specialists in New York based on several different factors. We wanted to provide an honest list because you, as a patient, deserve to trust your health to a top vein specialist in New York.
Note: ZERO of these vein specialists in New York paid us to be on this list.
Best Vein Specialists in New York City
Best Vein Specialists in Long Island
Dr. Caroline Novak
Lindenhurst & Jericho, LI
Dr. Thomas Arnold
Hampton Bays, Long Island
Table of Contents
How We Identified the Best Vein Specialists in New York
Our Haravrd Trained vein treatment experts evaluated the top vein specialists in New York; they read and averaged reviews from multiple websites, verified Board Certifications, vein center accreditations, insurance coverage options, financing options, overall patient experience and more.
The following factors were verified and evaluated:
Reviews
Do they have accreditation?
Do they have Board Certifications?
Do they offer financing options?
Do they accept insurance?
Do they perform the latest treatments?
How long have they been in business?
How many patients have they treated?
Company website
Reviews carried the heaviest weight for us because nothing speaks more to a doctor's worth than actual patient experience. We compiled reviews from many sources, including Google, Yelp, and Facebook. We removed any doctor that didn't specifically focus on vein treatments, vascular disease, varicose and spider vein removal. Then, we removed doctors who had subpar accreditation or lacked Board Certifications. We also eliminated vein centers and vein specialists in New York who didn't have enough reviews online to give us a real picture of their patient experience. Vein specialists in New York that had limited information available online, including a hard to navigate or non-existent website were also removed. Insurance Coverage and financing options were also required to make our top list. We know insurance coverage can be confusing to navigate, so we only inlcuded vein specialists in New York that offer free insurance verification as part of their initial vein treatment consultation.
Insurance Coverage for Vein Treatment in New York
Most insurances cover vein treatment that is deemed "medically necessary" by a Vein Specialist in New York. Some of the factors a vein doctor will take into consideration are whether varicose and spider veins are causing you discomfort or pain, and if any other method for pain relief such as compression stockings has been tried without success.
Your vein specialist in New York will work with you and your insurance company to determine your coverage before any treatment is performed. Be sure to ask any questions you may have during your initial consultation.
If you are suffering from leg pain, discomfort, swelling, varicose veins or spider veins, you can start by booking a consultation with a vein specialist in New York. Receiving the proper vein treatment can significantly increase your quality of life by completely relieving the pain and discomfort caused by varicose veins. If you have insurance, or if you want to learn about your financing options, you can use our vein treatment cost calculator here.
Find the Best Vein Specialists Near You