An average of 1 in 3 Americans experience vein disease or complications throughout their lifetime and they don't even know it. Don't wait to find out if you're average, get tested now.
We scan and compress so you can impress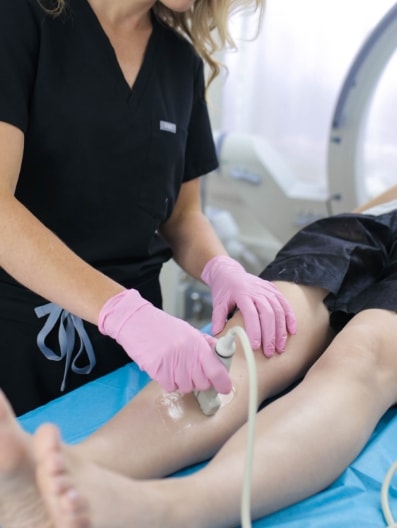 Ivy League-trained doctors should assess and scan you for vein disease
Compassionate caring certified diplomates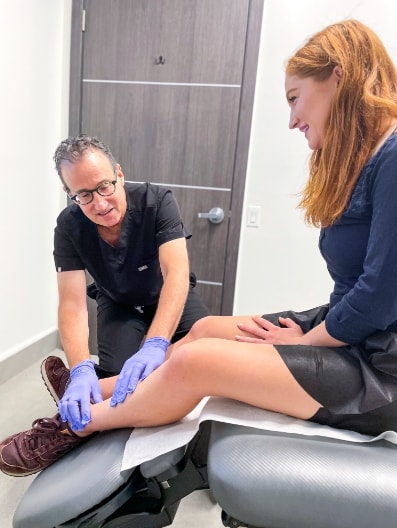 Minimally-invasive, cutting-edge and zero-downtime treatments
Return to your activities the same day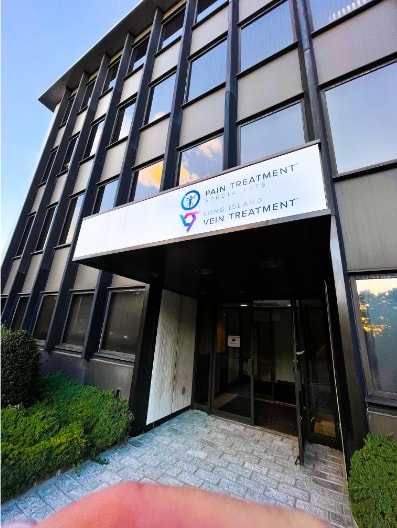 Conveniently located clinics over the United States
State-of-the-art and comfortable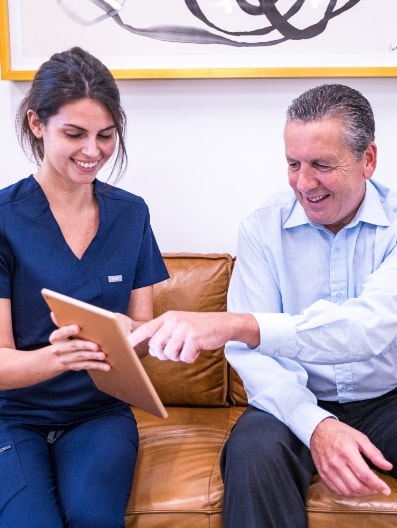 We discuss everything about insurance
Your medical care has a 5-star track record. Our vein centers continously receive 5-star ratings across all review sites, including google, facebook, and real self. Learn more about our patient success stories here.





Changed my life
The staff was very professional, and did an excellent job 100%, it's like I have a brand new pair of legs. I will be telling my friends, family, and coworkers. I can wear a pair of shorts today.
Put you first
I've seen amazing results, and now I can wear my skirt, shorts, and bikini without feeling uncomfortable. I got my young legs back, and they are healthy. It's worth it for your health, comfort, and self esteem.
The doctor was so kind and very knowledgeable
I hope we could've found them such a long time ago. AMAZING does not describe the results. So far, my mom has done 6 sessions (both legs) and they are 90% gone. This clinic is THE BEST!!!
My mom is so happy! Next week I'll bring my aunties
I hope we could've found them such a long time ago. AMAZING does not describe the results. So far, my mom has done 6 sessions (both legs) and they are 90% gone. This clinic is THE BEST!!!
Wish I could give 10 stars!
The entire team are incredible! My legs have never looked and felt better. It's the nicest staff, a clean environment, and the procedures were done seamlessly. I Can't say enough great things about the entire practice.
Awesome service and treatment
The doctor and the staff are wonderful and very knowledgeable of what they are doing. I'm glad I came to this location. Awesome service and great experience for a first timer.
I had the BEST experience I could ever imagine
The staff was AMAZING! Very friendly and very detailed in their communication, I would one million percent recommend that you come here if you are having any vein issues. Everyone here is amazing.
Highly recommended
I can sincerely testify to that fact, that it was the very best treatment I have had. Not only is the doctor fantastic, but his entire office portrays the same attitude of kindness and consideration. It is a pleasure to go there.
High quality care and excellent results
We've been referring our patients here for the past months and have received the BEST feedback. High quality care and excellent results from what they are telling us. I will absolutely continue to send patients.
It has truly been a life changing experience
I was received by a welcoming team of professionals who guided me and supported me through my treatment. I will always be thankful for their outstanding service, innovative technology, and warm embrace.
For anyone contemplating coming in, I say do it
First, I have to start off with wow this is a great doctors office! Such a clean and relaxing atmosphere that really puts you at ease as soon as you walk in. The medical staff is so kind and welcoming.
This treatment center is heaven sent
I had searched for months and was literally going to give up until I came across their ad. The office is clean, and it is conveniently located. The staff is extremely friendly and helpful. This place is awesome!
I feel extremely taken care of when I visit
The staff at the clinic is also top notch. Always so friendly and helpful. The clinic itself is very clean and pleasant, and I hardly ever have to wait. The treatment I received was successful and has made a positive impact for me.
Could not recommend more!
The office is clean, pretty, and out of the 12 visits I have had there, I have never seen more than two other patients, usually no other patients, and I have never waited more than 10 minutes to be seen.
I can simply say, thank you
The staff and receptionist are extremely kind and professional! And above all, their office is clean, new, and modern. I highly recommend it.Easy process
My experience was outstanding
It was very easy to schedule an appointment. The office staff was very welcoming and friendly. The wait in the waiting room was less than 5 minutes.
Every step was explained thoroughly
The clinic was very pleasant, when making appointments, calling to confirm my appointments, and dealing with my insurance. I have no more pain in my legs, and they look amazing too.
The process has been so smooth
Their insurance team is great, well informed. They delivered on what they said, the staff has been really nice. Every time I go, the appointment is on time; they don't overbook, which is great. So I go in and out on time.
A positive experience with results that seem to get better everyday
Office staff is impressive; I've never had to sit in the waiting area for even a minute for my appointments, I am faithfully reminded prior to each appointment, and they make scheduling extremely easy.
The doctor is wonderful and the staff is as well
Lots of support for me, on time with no waiting, very professional, considerate, and kind. I experienced very minimal discomfort; the treatment was fully explained and followed up. I was surprised by the ease of the treatments.
Beautiful, high-tech, conveniently located vein centers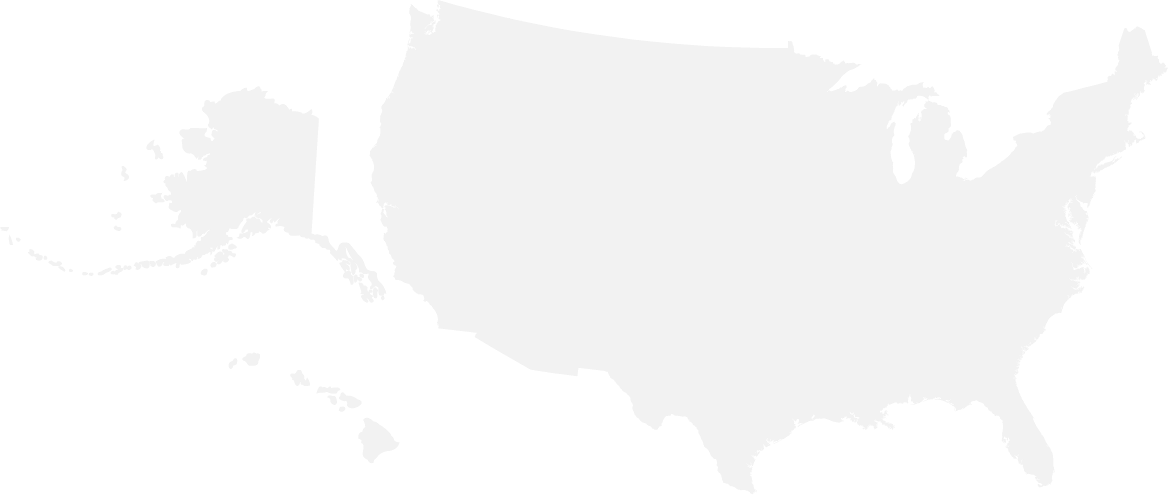 We want you to walk out with confidence…but we don't want to have to make you walk to far to get to us! All of our vein centers are conveniently located, find your nearest vein treatment clinic here:

Ivy league trained doctors
Our doctors are qualified vein doctors and are specialists in the latest cutting edge technology in vein medicine. They have over 50 combined publications, have been featured on TV and Print Media. Their academic expertise, combined with exceptional bedside manner, ensure full patient satisfaction.

We are industry leaders
We are a center of excellence for vein medicine. We follow the latest guidelines for patient safety and our doctors regularly attend conferences & contribute to academia. We regularly have doctors from all over the country shadow and observe in our clinic.

Our doctors are certified diplomates
Our doctors are Certified Diplomates vein doctors. You should always ask if your vein doctor has a certification specifically in Vascular Medicine. In order to be Certified Diplomates in vein medicine, our doctors have to undergo vigorous residency training followed by fellowship specialization.

Be seen by an actual vein expert
From your initial appointment to any procedures and follow up appointments you may have, your actual vein doctor will guide you through decisions and be by your side throughout the entire process. Our clinical staff works closely with our doctors and our insurance team will make sure there are no hidden costs or surprise fees.
See if your treatment is covered
Curious if your insurance covers you for a treatment at VTC? We can tell you as quick as a wink!

We employ a collaborative approach to every case: our doctors and staff spend time discussing each patient, and use resources across our broad network of facilities. Our medical directors review each case and perform rigorous quality assurance. When you meet one of us, you meet all of us, including our Harvard-trained leadership team.

Regardless of where you go, you can expect the same high-quality standards. We are conveniently located across the nation, with vein centers in New York, New Jersey, Maryland, and California.

Covered by most insurances
We will help explain to you your vein treatment insurance coverage and benefits. Provide us with your insurance information and we will answer any questions you may have. We work closely with insurance companies and you to ensure that there are no surprise bills or hidden costs.

Take a personal look at our clinic
via instagram