Best Spider Vein Doctors in New Jersey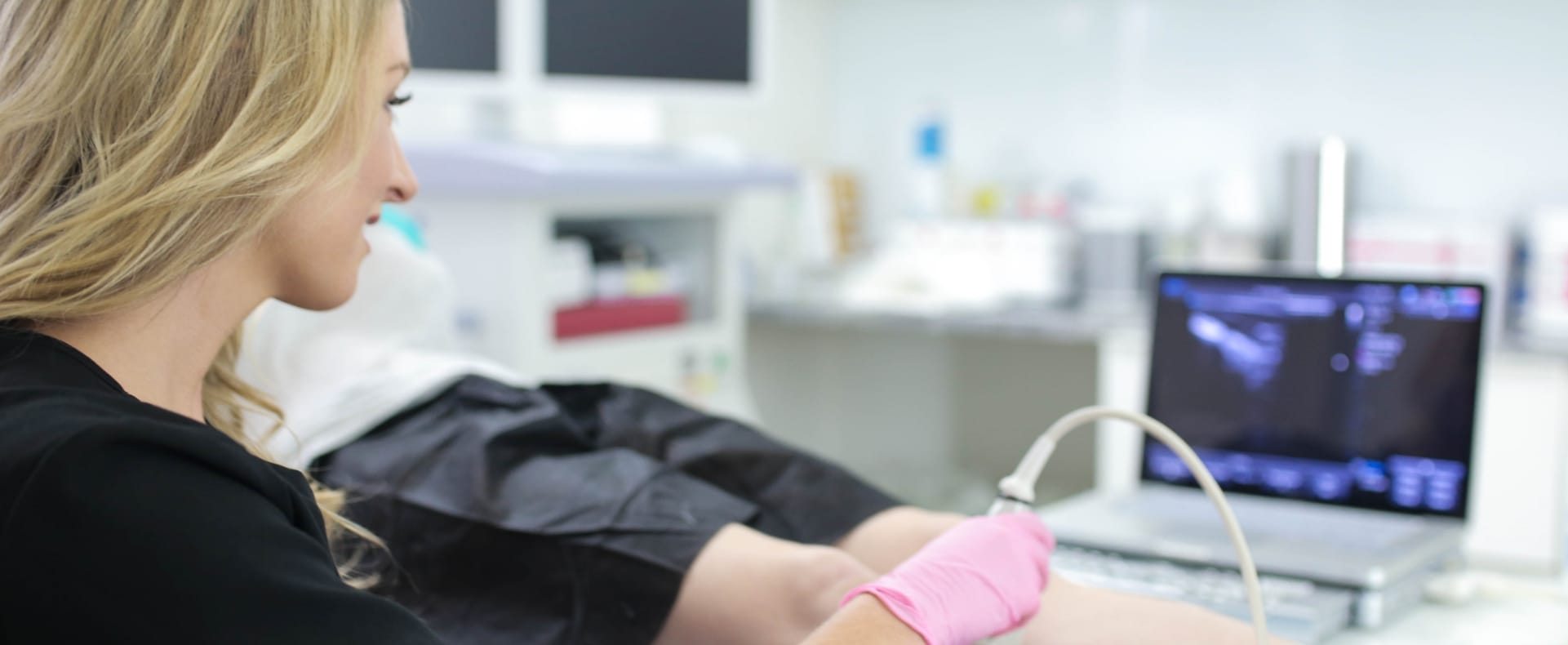 Vein Treatment is a group of state-of-the-art medical centers for spider vein and varicose vein treatments led by highly-skilled, board-certified vein doctors. We individually select vein doctors from the country's leading medical schools, residency programs, and fellowship programs. Our vein doctors are also required to undergo a challenging board certification process from the American Board of Venous and Lymphatic Medicine, which only certifies the country's top 1% of vein doctors.
Because of our rigorous vetting process, you can rest assured that our team consists of the best spider vein doctors in New Jersey. Our vein specialists use cutting-edge techniques to diagnose and treat the root cause of spider veins — not just the superficial symptoms. We provide the latest and safety minimally invasive spider vein treatments after a thorough evaluation, ensuring  safe and consistent results. We encourage you to contact the best spider vein doctors in New Jersey to explore your spider vein treatments.
Below, we answer some of the most frequently asked questions about spider vein treatments.
Which spider vein treatment is best?
Sclerotherapy is widely considered the best spider vein treatment available. Sclerotherapy is a minimally invasive procedure that involves injecting a specialized sclerosant medicine into spider veins to fuse their walls together. The spider veins soon turn into hardened scar tissues that are eventually metabolized by the body, following which they fade away from the skin's surface. You need one sclerosant injection per spider vein, so the total number of injections depends on the number of spider veins on your legs.
Sclerotherapy is the best spider vein treatment for the following reasons:
Minimally invasive treatment — no incisions or scarring

Little to no pain or discomfort during or after the treatment

Effectively removes the spider veins — each injection targets one spider vein

Promises dramatic results within a few weeks

Encourages your body to metabolize the diseased spider veins

Concludes within 30 minutes

No post-treatment downtime — resume daily activities immediately

Performed by the best spider vein doctors in New Jersey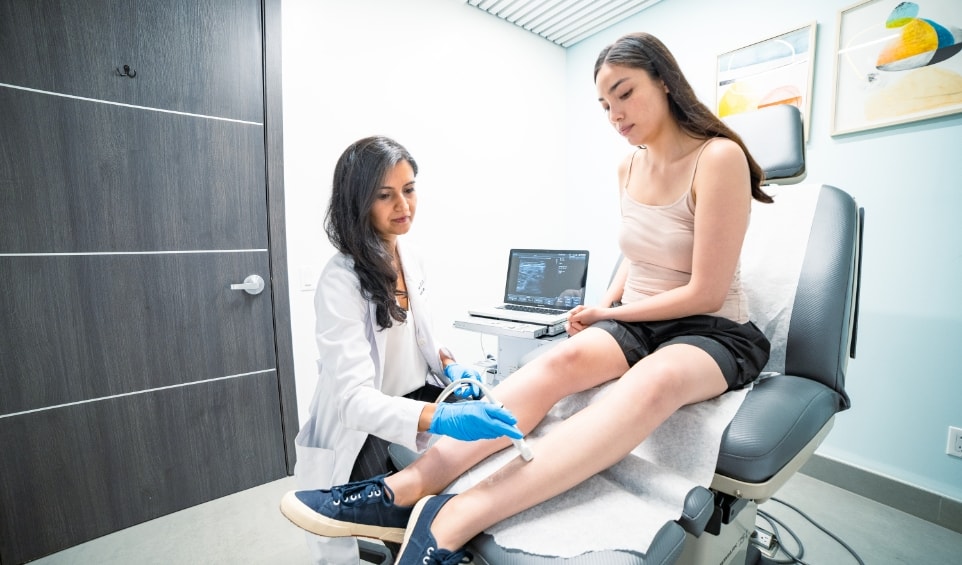 Is laser or injections better for spider veins?
Patients often wonder if lasers or injections are better for spider veins. Sclerotherapy injections are significantly more effective for spider veins than laser therapy.
Laser therapy is a non-invasive treatment for spider veins. During this procedure, the laser technician channels highly calibrated wavelengths of light energy into the region with spider veins. The blood vessels absorb the light energy and are destroyed, following which they get metabolized by the body. But it takes numerous laser therapy sessions spaced a few weeks apart to damage the spider veins enough to make them fade away.
Meanwhile, sclerotherapy promises dramatic results within three weeks. Each sclerosant injection effectively removes one spider vein, facilitating its eventual expulsion from the body as waste. The vein doctor can usually tell you exactly how many sessions you need to remove all the spider veins — most patients need 2 sclerotherapy sessions spaced a few weeks apart for optimal results. Sclerotherapy is also suitable for most spider veins, whereas laser therapy only works on extremely small spider veins.
How much does it cost to get rid of one spider vein?
The cost of eliminating spider veins depends on numerous factors, including the cost of your spider vein treatment, the specific treatment plan, whether you have underlying venous insufficiency, the location and size of spider veins, and other factors. Your vein doctor will carefully examine your spider veins, administer ultrasound diagnostic tests to visualize the root cause of spider veins, curate a personalized treatment plan, and provide a complete breakdown of your spider vein treatment cost.
We follow a strict no surprise billing policy, which means we always disclose the precise cost of spider vein treatment in advance. You don't have to worry about hidden charges or surprise billing. You will know exactly what you'll owe before your spider vein treatment begins.
Are spider veins ever covered by insurance?
Spider vein treatments are generally not covered by medical insurance because they're not deemed to be medically necessary. Spider veins are generally considered to be cosmetic issues, and health insurance plans only pay for necessary medical treatments.
However, spider veins are often symptomatic of chronic venous insufficiency, an underlying medical condition wherein the collapse of vein valves leads to blood accumulation in the leg veins. If left untreated, chronic venous insufficiency can eventually lead to varicose veins, leg swelling, leg pain, frequent leg cramps, restless leg syndrome, and other medical problems. As such, while spider vein treatments aren't considered medically necessary, treatments for chronic venous insufficiency are definitely considered medically necessary.
Our vein doctors always perform duplex ultrasound scans to determine if your spider veins are caused by underlying chronic venous insufficiency. If you have underlying vein disease or the symptoms of vein disease, such as leg pain and leg cramps, you might be eligible for insurance.
We provide free insurance verification for all patients. Once you fill out your details, our insurance team will verify the terms and conditions of your insurance plan and determine if you're eligible for insurance coverage. We go above and beyond to help you maximize your insurance coverage and minimize your out-of-pocket financial burden. Please contact us to explore the cost of your spider vein treatment, with or without insurance coverage.
Get the Best Vein Treatment
from Top-Rated Vein Specialists